Your vision is something you should never take for granted.
Above all else, you deserve to TRUST your doctor to take care of you. Our consultative approach to medicine is what makes us different.
We earn our patients' trust and deliver high satisfaction rates and medical solvency in the following ways:
We Provide An Atmosphere Of Informed Guidance Through Comfort
We make every effort to get to know YOU on a personal level; not just your symptoms.
Due to the chronic nature of eye diseases we treat, our patients are accustomed to seeing us on a regular basis. We understand the stresses associated with eye disease. We also know that the uncertainty alone can be overwhelming. We commit to providing a comfortable environment as we guide you through the treatment process.
We Listen First
We truly care about your well-being.  Our doctors' devotion to caring for our patients goes beyond diagnosis and treatment. We take the time to listen to all of your questions and concerns first. Once we have a full understanding of what you are experiencing, we intend to clearly communicate an appropriate plan of action with you.
World Class Training and Experience
Dr. Appiah and Dr. Young both have decades of experience providing complete eye care.  They have both dedicated years to acquiring high-level holistic competency across the varying sub-specialties of eye disease including: cataracts, glaucoma, diabetes related eye disease and many more. They rely on evidence-based diagnosis and strictly follow the latest guidelines offered by major ophthalmology societies.
We Use The Latest Technology
Appropriate treatment depends on accurate diagnosis.  The human eye is one of the most complex organs in the body. When detecting and treating eye disease, there is no room for error. We've dedicated many years to understanding the complexities of the human eye. To serve you best, we combine our knowledge in sub-specialized areas with the most advanced technology available today. Our ultimate goal is to help you arrive at your desired outcome regarding your vision quickly and with as much clarity as possible.
Capital Eye Consultants also offers a complete patient education center for chronic diseases.
We strongly believe that our patients' understanding of their condition plays an integral part in the overall effectiveness of health maintenance.  We will partner with you to achieve your optimal care.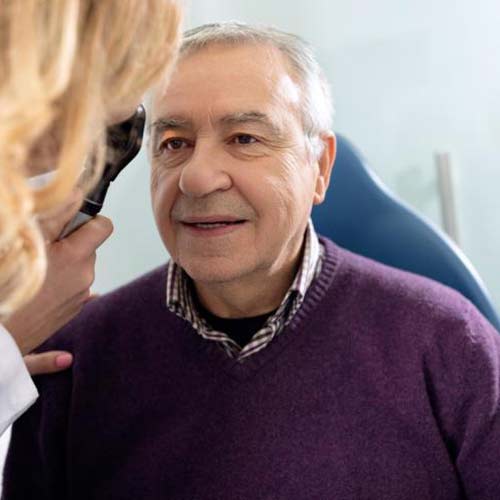 Family Friendly Treatment
Patient care is our top priority.
The chronic nature of many eye diseases may result in a need for recurring patient visits. This gives us an opportunity to establish long-term relationships with our patients. In these situations, we aim to form a bond of trust with you. As a result, this bond enables us to maintain a family friendly atmosphere where each patient is meticulously cared for according to their unique situation.
We seek to provide the highest levels of satisfaction. We will always spend the appropriate time with you to ensure you have a complete understanding of what is happening with your eyes.
Capital Eye Consultants has a long history of community involvement in Tallahassee.
We provide eye screenings for local neighborhood clinics like the Kay Freeman Health Center, Bond Community Health Center, and Apalachee Mental Health Facility.
It is a part of our mission to give back to the communities we serve and we are constantly seeking to discover new ways to do so.
Help us serve!
Please do not hesitate to contact us if you have an idea on how we can apply our services in a way that gives back to the community.
Better Eye Care is Our Mission
What is it that makes Capital Eye Consultants so successful at treating your visual medical needs? It's our specialized approach to how we practice medicine that allows us to deliver higher rates of patient satisfaction
info@capitaleyeconsultants.org
2280 Wednesday Street Suite 1
Tallahassee, FL 32308